Multifamily Real Estate Investment Opportunity
You can build massive wealth investing in estate. With our Multifamily Real Estate Fund, you have the opportunity to invest alongside our real estate professionals.
KRI Investors have earned 20%, 25% even 30%+ annual returns on multifamily deals.
Our current Fund might be right for you, but it is closing soon, so please don't wait too long!
KRI Partners has succeeded in the Multifamily Real Estate Market for 24+ years.
Learn About Our Current Fund Here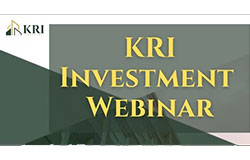 Multi-Family Real Estate Investing E-Book