Ken Gee Explains How You Can Begin to

Build

Massive Wealth Through Multifamily Real Estate Investing
LOOKING FOR ANNUAL RETURNS OF 20%, 25%, 30%+ ON YOUR INVESTMENTS?

WANT TO BUILD REAL, LONG-TERM MASSIVE WEALTH?

LOOKING FOR A "TAX-FRIENDLY" INVESTMENT?
WANT TO STOP TRADING TIME FOR MONEY & CREATE A FUTURE FOR YOURSELF & YOUR FAMILY THAT ALLOWS YOU TO DO WHAT YOU WANT TO DO?

Of course, you do! Almost everyone does. The question is – how will you make it happen for you and your family? Whether you have heard KRI Partners' Ken Gee on one of your favorite investment podcasts or saw him speak at the Money Show in Orlando, it's clear that he knows how to build massive wealth for investors through multifamily real estate investing.
Ken is a CPA, Real Estate Broker, and has been involved in over $2 billion in real estate and private equity transactions and he's sharing exactly how you can capitalize on these investment opportunities without doing any of the work.
It's a Simple 3 Step Process
STEP ONE - Learn a little about real estate by downloading his eBook MULTIFAMILY REAL ESTATE IS A TOTAL GAMECHANGER. You must have at least a high-level understanding of how this works before you should consider investing.
STEP TWO - Learn how to vet real estate investment Sponsors – also covered in his eBook. You will understand why experience and track records matter.
STEP THREE - Make a commitment to invest and do what Ken has done - execute on your plan to solidify your financial future through real estate investing.
KRI and Ken have spent the past 23+ years focusing on building real, massive wealth for themselves and investors by investing in multifamily real estate. The experience and success KRI and Ken bring to the table are invaluable in helping you to reach your financial goals.
Take the time now to learn and set up your plan so you are ready to go when KRI finds the next investment opportunity. Deals go very quickly and you don't want to be left behind.
If you are ready to get started investing with KRI, or would like to talk with Ken now to see if investing with KRI might be a good fit for you, please either call (813) 489-9666 or email Ken at kgee@kripartners.com.
Learn How to Build Massive Wealth with Real Estate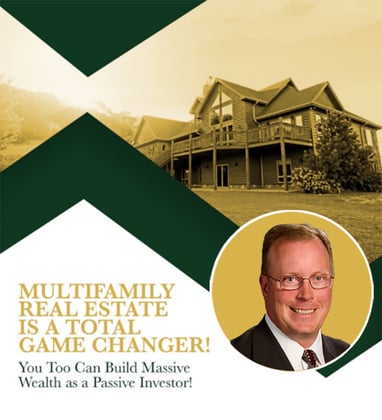 Download Ken's E-Book and Begin to Create Your Plan for Building Massive Wealth